come enjoy a little piece of heaven!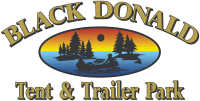 welcome to black donald
tent & trailer park
Enjoy some of the best camping near Ottawa, Ontario. If you're looking for a place to camp for a weekend, spend your entire vacation or just an overnight stay, this is the place to visit! We accommodate tents, trailers, and RVs. Wake up every morning on one of our private campsites surrounded by majestic, towering white pines. Hands down, you'll discover some of the best camping near Ottawa, Ontario!
Black Donald Tent & Trailer Park is situated on the southeast corner of Black Donald/Centennial Lake. This beautiful 27-mile lake is part of the Madawaska River System that flows from Algonquin Park to the Ottawa River. It offers abundant water sports, from kayaking and canoeing to boating and fishing. This lake offers many different fish species, including Northern Pike, Smallmouth Bass, Largemouth Bass, Pickerel (Walleye), Whitefish, Perch, and Rock Bass.
Our campground makes a great family getaway; it extends along one mile of shoreline and offers spacious campsites shaded with beautiful White Pines. Whether you want to fish and explore or just sit back and enjoy the peace and tranquillity of nature, Black Donald Tent & Trailer Park provides the perfect opportunity for both recreation and relaxation for the whole family. Our campsites provide a variety of camping experiences; whether you want a basic tent site or have a larger RV, we are happy to accommodate!
Visit us and enjoy staying at one of the best campgrounds in Ontario!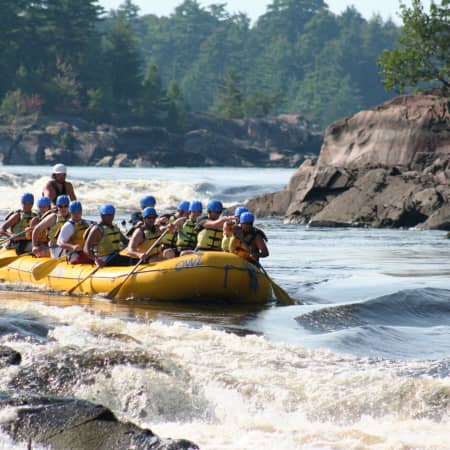 nearby attractions
Each year we host several 4×4 clubs who run the many nearby trails. We also see groups of Spartan racers and Blues fans who come for annual events at Calabogie. And there are many other nearby attractions and events to check out.
Learn more →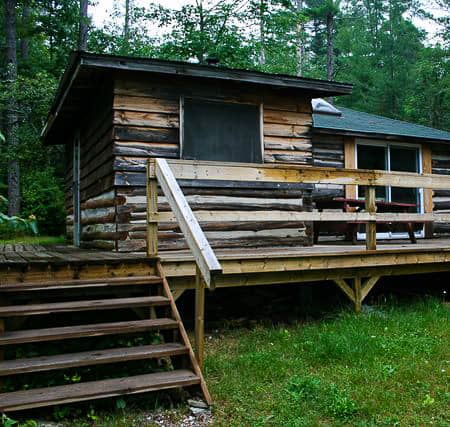 norcan lake cabins
Nestled on the shores of Norcan Lake, are two rustic log cabins that make the perfect getaway. Accessible by water only, these cabins are equipped for you to get away from it all!
Learn more →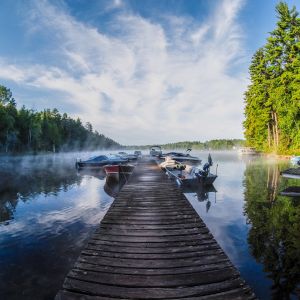 About us
Since opening the gates to our campground in 1970, we have developed over 80 sites while preserving the natural beauty of the land.
Learn more →