Cabin Rentals
Black Donald
Tent & Trailer Park
At Black Donald Lake Tent and Trailer Park, we have three cabin choices. There is a cozy airy houseboat sitting on one of our prime campsites with its own private beach area. A cabin attached to our office that is only steps away from the dock and has the amenities of running water and electricity. And brand new for 2019 a small cabin with hydro, water, shower, washroom, and even air conditioning!
If you're after a fishing vacation and are up to something a little more rustic, our cabins on nearby Norcan Lake are for you! This lake snuggled between Mountain Chute and Barrett Chute has some of the finest bass, pickrel, and pike fishing in the region! Contact us at 613-752-2513 to learn more and schedule your stay.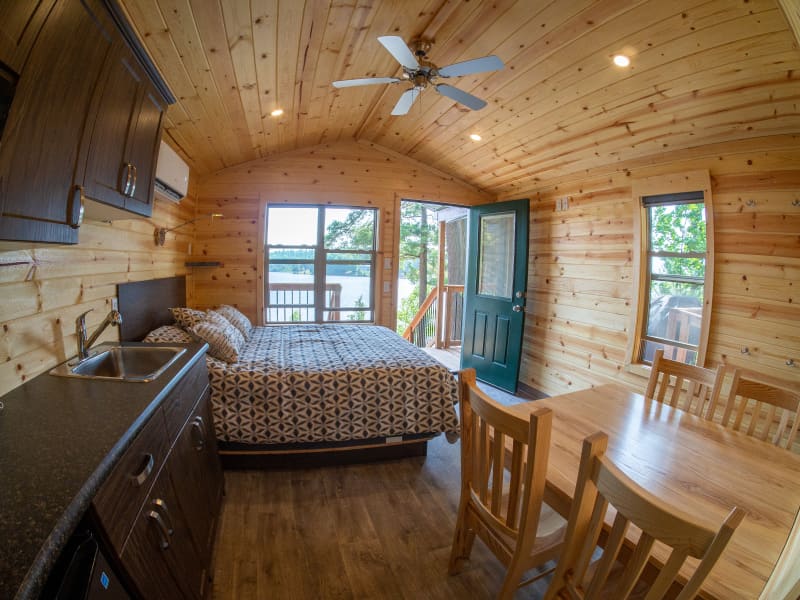 the bayview cabin
Our newest cabin is the Bayview Cabin. This cozy cabin sleeps 4 and is located on-site #9. This is a large waterfront lot with its own private dock and an amazing lake view!
AVAILABLE FOR WEEKLY RENTALS ONLY (Friday to Friday)
This cabin features:
a queen-size bed and a bunk bed,
a microwave oven, refrigerator, and a gas bbq on the deck
a 4-piece bath,
air conditioning,
a lot big enough for several tents to accommodate a group,
and your own private dock!
*Please note that pets are not permited in this cabin.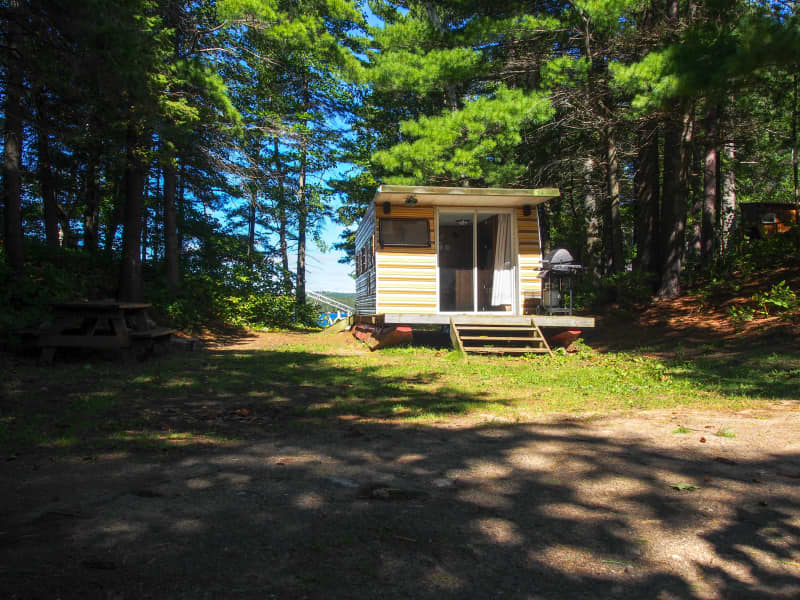 The houseboat
A cozy houseboat set up on shore with waterfront access and views at the front and the back – including a beach right at the door! The houseboat sleeps 4 with a double bed and bunk beds. The houseboat is equipped with a propane fridge and stove as well as a barbeque on the bow! It has large sliding doors at both the bow and stern to catch a refreshing breeze off the water on those warm summer days!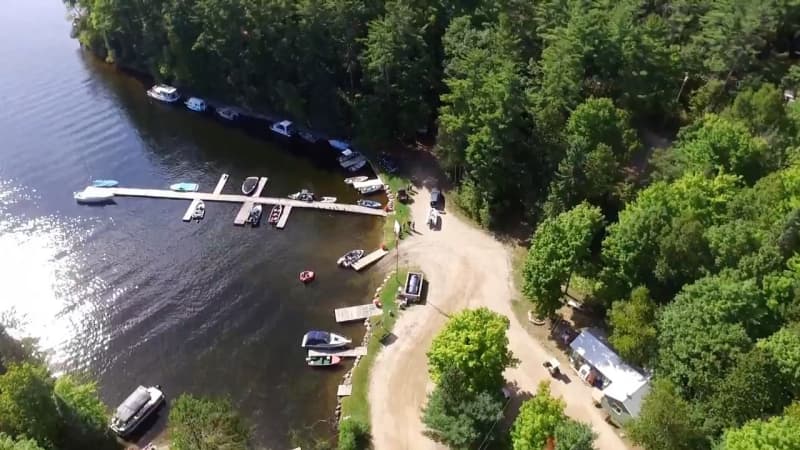 The icehouse
From 1971 until 1993 we cut our own ice off the lake in the winter and stored it packed in sawdust for summer use. In 1994 we converted the "icehouse" into a cabin rental.
This cabin is attached to our office at the park entrance and is just steps away from the dock. The Icehouse has full electrical service, an electric stove & oven, full-size refrigerator, running water, and a shower. The Icehouse sleeps 4 comfortably with a double bed and bunk beds.