Please help us ensure everyone has a pleasant camping experience!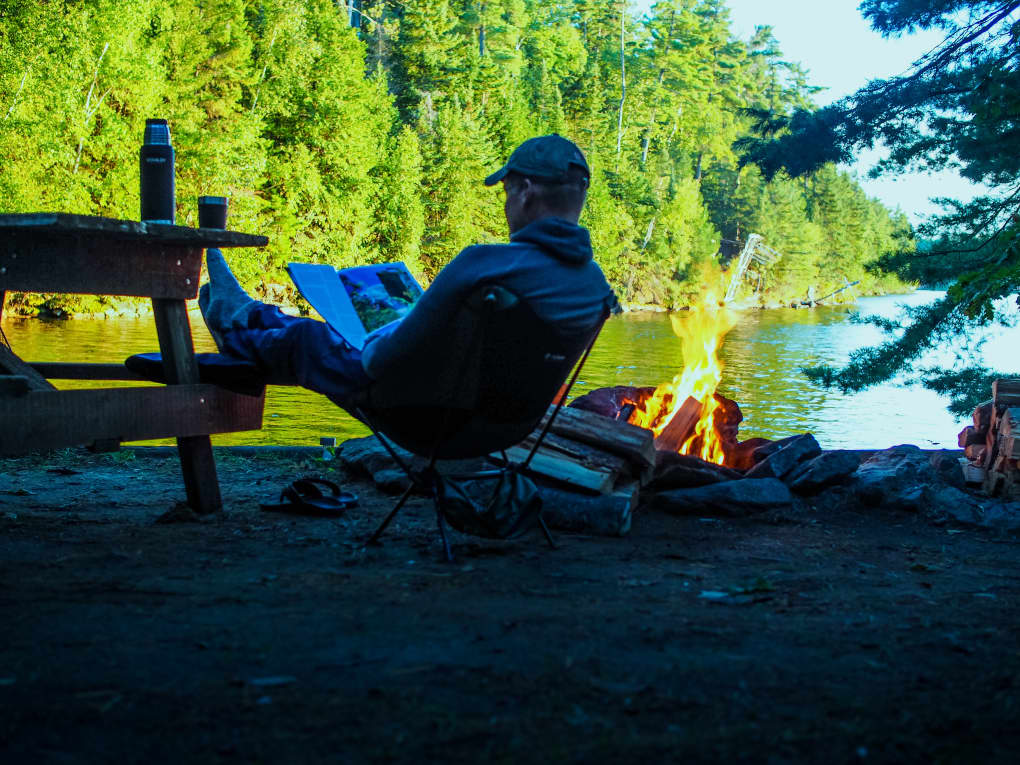 Zone 15 fishing Regulations
Black Donald Lake is located within Zone 15. Black Donald has fishing exceptions within the Regulations that are different from most lakes. Be sure to check the 2012 regulations before you head out on the lake.
Fishing & hunting licenses are available on-site
Be prepared & have your leisure craft license

Campground rules
IMPORTANT:
Please DO NOT feed the wildlife. We are very fortunate that we do not have an intrusive racoon population. We also do not have any problems with skunks or bears. We rely on your cooperation in preventing these wild animals from becoming a problem. Please store your food properly and NEVER feed the wildlife.
Check-in time: 2:00 PM
Check-out time: 11:00 AM
All campers must register at the office before entering the campground
Visitors must register when entering the campground (visitor rates apply). All campers are responsible for their visitor's actions.
Each site is entitled to free boat launching; however additional visitors must pay a launch fee.
Please be respectful, alcohol use is restricted to your campsite and no loud music or noise after 10:30 pm.
All pets must be leashed.
No motorized trail-riding in the campground, please ask at the office about accessing local trail
No trees are to be cut or have the bark stripped from them.
Bringing your own firewood is strictly prohibited due to the risk of infestation to our local forests.
Generators are restricted to operation between 1:00 and 3:00 pm only and must be operated in a soundproof enclosure.
The use of chainsaws is not permitted in the campground.
No firearms are permitted in the campground.
Please leave your site clean. There is a garbage shed near the front entrance. Township bylaws require the use of clear plastic garbage bags only, which are available at the office. Recycling bins are located in the garbage shed.
additional rules for seasonal campers
The camping season is from May 1st (weather permitting) to September 30th
Seasonal campers must pay the deposit by September 30th and with the balance to be paid by May 1st each year.
All campsites are rented for two adults and their dependent children; one vehicle, and one camping unit per site.
If you have visitors they must pay the visitor rate. If you allow visitors to use your site when you are not there, daily campsite rates apply.
You are responsible for ensuring your visitors follow all of the rules of the campground.
You may NOT sublet or Airbnb your campsite and you may not transfer your seasonal site to anyone. All seasonal rentals are approved by management only.
Trailers can be left on site during the off-season, without charge, as long as you are keeping your site for the following season. Otherwise, storage rates apply.
Storage of boats & trailers in the boatyard is available for a reasonable fee.
Construction of docks, decks, and sheds are only permitted with the express approval of management. Any construction is only allowed during the month of May.
No trees are to be cut down or limbed without the permission of management.
Park water is not to be used for lawn watering or washing vehicles or watering lawns.
If you are vacating your site, you are responsible for removing your trailer and any structures, such as decks or sheds.